Wedding videography is an art form that has been growing in popularity in recent years. Many couples are choosing to have wedding videos made as a way to capture their big day and to be able to look back on the memories for years to come.
Wedding Videographer
A wedding videographer is a professional who videotapes weddings and records the events leading up to and including the ceremony. They may also film the reception and any other festivities that take place after the wedding. Some wedding videographers also offer photography services, so they can capture both video and still images of the big day.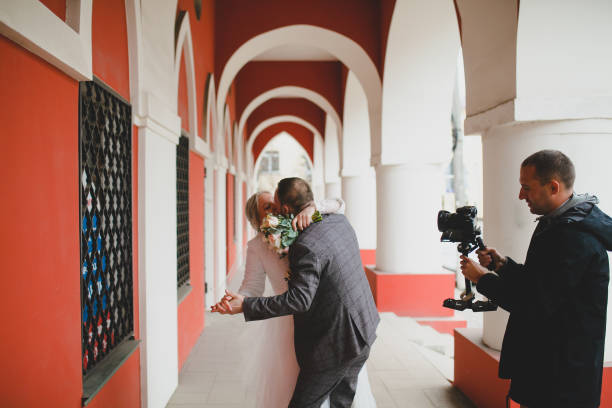 A good wedding videographer will work with you to create a video that tells the story of your wedding day. They'll capture all of the important moments, from getting ready to cut the cake, and putting them together in a beautiful film that you can watch over and over again.
If you are thinking of hiring a wedding videographer, you may be wondering how much it will cost. The price of wedding videography can vary widely, depending on the type of services you require and the quality of the finished product. Generally, though, you can expect to pay anywhere from several hundred dollars to several thousand dollars for a professional wedding video.
How Much Does A Wedding Videographer Cost?
This is a question that is often asked by couples who are planning their wedding. The answer can vary greatly depending on the experience of the videographer, the length of the wedding video, and the number of cameras used.
On average, most couples spend between $1,000 and $3,000 on their wedding videography. However, some videographers charge as much as $10,000 for their services.
The best way to get an accurate estimate of what you will need to budget for your wedding videography is to contact several different companies and ask for quotes. Be sure to let them know about your specific needs and budget so that they can give you an accurate estimate. More on wedding videographer cost.
Wedding videography is an important part of any wedding, and it is worth investing in a quality recording of your big day. By hiring a professional videographer, you can be sure that your memories will be captured beautifully and professionally.
Things To Keep In Mind When Budgeting Your Wedding Video
There are a few things to keep in mind when budgeting for your wedding video.
First, make sure you understand what is included in the price quoted by the videographer. Some videographers charge a flat fee for their services, while others may charge an hourly rate. Be sure to ask about any additional costs, such as travel expenses or editing fees.
Next, consider the length of time you would like your wedding video to be. The average wedding video is around 30 minutes long, but some couples prefer longer videos that capture more of the ceremony and reception. The cost of a longer video will be higher than a shorter one, so be sure to factor this into your budget.
Finally, think about the style of wedding video you want. Do you want a traditional, documentary-style video? Or do you prefer something more creative and artistic? The style of the video will affect the cost, so be sure to choose what you want before getting quotes from videographers.
Overall, wedding videography can be a great investment for couples who want to capture their big day. By considering the factors above, you can budget for your video appropriately and find a videographer that fits your needs and budget.
One of the most important aspects of your wedding is capturing all the memories on video. This is why it's important to find the best wedding videographer possible, and to understand how much they cost.